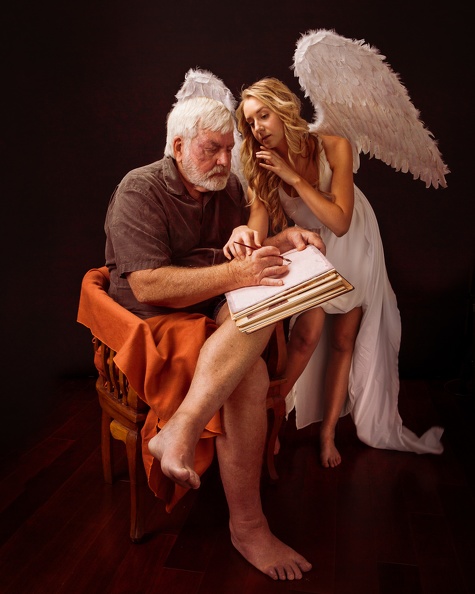 St. Matthew and the Angel was painted in 1602 for the Contarelli Chapel. The church rejected the image supposedly because St Matthew was portrayed too ordinary and rough to meet their expectations.

The angel is guiding St Mathew's hand while he diligently writes the inspired words of the Gospel. The angel is relaxed, detached, almost bored. Combined they are intertwined in the miracle of divine inspiration.

The rejected painting was purchased by Caravaggio's sponsor Vincenzo Giustiniani who kept it in his private collection. The painting was destroyed in 1945 during the WWII allied bombing of Kaiser-Friedrich-Museum. The only images that survived are B&W photographs.
Keywords

Albums

Visits

1708